Service Level Agreement FAQ
Why is Boot Networks offering a Service Level Agreement?
Our service level agreement was created in direct response the requests and needs of our customers. As the Internet developed from a simple information and research tool into a business-critical application, our customers wanted reassurance and availability and performance guarantees.

Our goal is simple. To ensure our customers connections are installed and running as quickly as possible and their connections remain up 100% of the time. The Boot Networks support structures are designed to reinforce this commitment to our customers.

How do new customers get the SLA?
If the service you have chosen is included within the list covered by our SLA it will be protected automatically.

How much does the Boot Networks SLA Cost?
The SLA is free. It is provided as a complimentary addition to your chosen service.

What is your SLA?

Network Quality: Boot Networks guarantees that the Boot Networks network will be available 99.90% of the time. The guarantee excludes outages that occur during maintenance windows, those caused by the customer or customer premises equipment, natural disasters, and others as set forth in the full Service Level Agreement.

In addition, Boot Networks will perform maintenance during maintenance windows (Tuesdays, Thursdays, (3am-6am in the contiguous US), (3am-7am elsewhere) local hub time) with 48 hour advanced customer notification. Maintenance performed outside of these scheduled maintenance windows or without 48 hour advanced notification will result in a credit under the network availability SLA.

Customer Care Quality:
Proactive Outage Notification
We monitors all leased line connections, and if we deem the service unavailable, Boot Network personnel will be notified either by pager, telephone, fax, or e-mail within 60 seconds after 60 seconds of outage. The Technical Support staff will then work with the customer to determine the cause of the outage and restore service.

Should a customer not receive notification of an outage within the time specified in the SLA and within certain exceptions set forth in the full Service Level Agreement do not apply the customer may, upon request, receive a credit.

Is there a limit to how much credit that I can receive in a month?
In any one month your credit request will not exceed the invoice for the month.

Is there a time limit on when a request for a credit can be made?
You must request a credit from Boot Networks within 5 working days of an outage.

Subscriber acknowledges that the service provided is of such a nature that service can be interrupted for many reasons other than the negligence of the company and that damages resulting from any interruption of service are difficult to ascertain. Therefore, subscriber agrees that the company shall not be liable for any damages arising from such causes beyond the direct and exclusive control of the company. Subscriber further acknowledges that the company's liability for its own negligence may not in any event exceed an amount equivalent to charges payable by subscriber for services during the period damages occurred. In no event shall the company be liable for any special or consequential damages, loss or injury.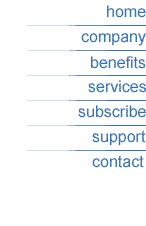 RECENT NEWS
Web Site Statistics Package Update
Email Server Upgrade
E-Mail Filters Detect Over 99% of Spam
Mail Server Antivirus
Web-based E-mail
Testing Spam Filters
E-mail Redundancy