Benefits
Boot Networks has constructed for your use one of the most sophisticated and technically advanced infrastructures of any web hosting provider. At the core of our system are high performance Internet connections, powerful servers, advanced routers and power backup systems. We have an installation of multi-homed OC-12 and GiGE fiber optic backbone connections. Unlike other providers, Boot Networks is directly connected to the Internet through multiple backbones. This technology combined with our experience and expertise, we are able to provide superior performance and the highest reliability to our customers. As new technologies continue to become available, Boot Networks will be on the cutting edge to make sure your business, web site or ecommerce portal thrives within a changing environment. If you are looking for the most advanced, most reliable ISP to connect you and your business to the Internet, then you have found it with Boot Networks.

The benefits of our services are clear. Fast web hosting that is both affordable and secure.

Our web hosting services are the absolute fastest, most reliable, and overall best you will find anywhere. We offer everything from simple site hosting on any one of our array of high speed servers to the most advanced facilities for co-location of your own private corporate servers with us. Whatever your level of use, we provide up to the minute statistics for your web site as well as many other features that other companies charge for. In addition to providing you with our extensive technical expertise our goal is to maintain a level of customer service that outperforms your expectations.

Combined with web hosting our e-commerce solutions are some of the most dynamic and innovative solutions available today. Our partnerships with digital money vendors and banks such as MasterCard, Cybercash , Ibill, PayPal, Visa and others allow your ecommerce site to work for you in the most optimum manner. We use these intermediaries and technologies to best link the digital domain to your traditional brick & mortar financial institution.

Connectivity; With our DSL services you will experience network connectivity at speeds unimaginable and un-affordable until recently. We also offer other broad band solutions such as full or fractional T1, T3, Frame Relay and more.

In recognizing our client's need for international commerce and global exchange of information while remaining respectful of local languages we are proud to offer for both our domestic as well as our International customers web site translation. Our professional translators can accurately and efficiently translate your entire web site to/from English, French, German, Spanish, & others. The difference at Boot Networks is our deliberate attention to detail. This is why our translations are performed by professionals who have fluent command of each language and understand native dialects. We do not use any automated systems or software translators for our translations in order to guarantee the accuracy of our work.

In conjunction with web site development, meeting your networking consultation and installation needs the capstone of our full site development is our web marketing and search engine placement services.

Our staff will work with you to gain a better understanding of your site's target audience. Based on these consultations we optimize your site for better speed and compatibility with various services and browsers. Finally our search engine experts who have industry experience in search engine programming will do their best to make sure your site comes up at the top of the list in almost any search engine.

Search engine placement is often the most overlooked aspect of site development and high standings in search engine lists can insure higher hit rates and more of your customers reaching you.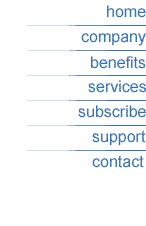 RECENT NEWS
Web Site Statistics Package Update
Email Server Upgrade
E-Mail Filters Detect Over 99% of Spam
Mail Server Antivirus
Web-based E-mail
Testing Spam Filters
E-mail Redundancy